OBDLink LX EOBD Bluetooth Interface for Tuneecu

OBDLink LX OBD-II / EOBD Triumph Diagnostic Interface (Bluetooth) for Tuneecu


Product Code: OBDLINKLXT





Share this product






Price:

only

£ 69.95

Includes VAT! - FREE delivery!

Availability:

In Stock!
Shipped same working day.




Product details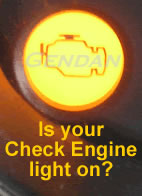 Bluetooth

connection! Based on the ELM 327 interface chip, these kits are one of the lowest-
cost means of talking to modern cars.

Interface can also be used with other software supporting the ELM327 chipset.
Technical info: STN1155 chip
(faster than ELM327 chip)
Supported protocols:
ISO/KWP2000, PWM, VPW, CAN
Connect your Triumph Motorbike to your Android phone!
The OBDLink LX interface is recommended by Tuneecu for use with their Android Bike app
Read and clear fault codes from most systems on compatible Triumph Motorbikes (see
Tuneecu's website
for full compatibility listings and coverage).
Why take your bike to the dealer for a code-read? You can now read and clear your
engine fault codes
on your own driveway!
Here's a great video overview of Tuneecu in action:
What is included in the kit?
OBDLink LX Bluetooth diagnostic interface (faster than ELM327)
Free OBDLink Android App (for EOBD/OBD-II car engine diagnostics)
Tuneecu App not included - this needs to be purchased separately - approx £15
About the OBDLink LX interface
Worldís Fastest Bluetooth OBD adapter Up to 300% faster than the competition. Enjoy smoother graphs and real-time gauges
Small form factor - 5 x 5 x 2.5cm
BatterySaver Technology - Plug it in, leave it in, without the danger of draining your carís battery
Features the new STN1155 chip
The STN1155 chip supports the full ELM327 command set and an extended command set adding many enhanced features
The STN1155 is up to 10 times faster than the ELM327 chip
4 times as much flash memory as ELM327 chip
Over 5 times the RAM of the ELM327 chip
The STN1155 is Firmware updateable while the ELM327 requires the chip to be replaced with each new version
Secure 128-bit data encryption
Class 1 Bluetooth v3.0 transmission (max range: ~ 75m)
Recommended interface to use with Tuneecu for Triumph Motorcycles App
Which Triumph bikes are supported?
Click here for the most up-to-date coverage list
and function list
Keihin ECU models
Bonneville 865cc
Bonneville Bobber, Bobber Black, Bobber TFC
Bonneville T100, T120
Bonneville Speedmaster
Daytona 600, 650
Daytona 675
Daytona Moto2 765
Explorer XC, XCX, XR, XRX
Rocket III, Classic, Roadster, Touring
Rocket III GT, R, TFC
Scrambler 865cc
Scrambler 1200
Speedmaster 865cc
Speed Triple 1050 & R VIN up to 735437
Speed Triple S, RS, R VIN from 735438
Speed Triple 1200 RS
Speed Twin
Sprint 1050 ST/GT
Street Triple & Street Triple R/RX
Street Triple 660
Street Triple 765 R
StreetTriple 765 S, RS
Street Twin, Street Cup, Street Scrambler
Tiger 800, 800 XC (up to 2014)
Tiger 800 XC, XCX, XR, XRX (2015-2017)
Tiger 800 XCA, XCX, XR, XRT, XRX (2018+)
Tiger 850 Sport
Tiger 900, 900 GT & GT PRO, 900 Rally & Rally PRO
Tiger 1050
Tiger 1200 XCA, XCX, XR, XRT, XRX
Tiger Sport
Tiger Explorer (2012 to 2015)
Thunderbird 1600
Thunderbird 1700
Thunderbird Commander & LT
Thruxton 865cc
Thruxton 1200, Thruxton 1200 R & TFC
Thruxton 1200 RS
Trident 660
Trophy 1200, 1200 SE
Sagem ECU
Daytona T595/955i
Speed Four, TT600
Speed Triple T509, 955i
Sprint ST/RS 955
Tiger T709 & 955i
* Important note: If your bike isn't listed, it isn't compatible! *
Which cars can I connect to?
This interface will allow you to connect to your EOBD or OBDII compliant car. These are
petrol cars sold within the European Union from 2001
and
diesel cars sold from 2004
.
(Passenger cars with fewer than 10 seats and a Gross Vehicle Weight rating of less than 2500kg)
Please
email us
if you would like to confirm compatibility with your bike or car.

For information on the pins required in the diagnostic port for the support of each of the above protocols, please
click here
.