Product details
Foxwell NT680 All Systems Diagnostic System
Diagnose ALL car systems on over 60 car makes
Professional Handheld Scan Tool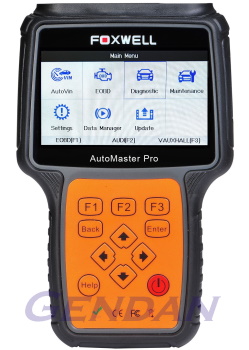 Product details
Professional diagnostics without the price tag
The Foxwell NT680 All Systems is the successor to the best-selling
NT624
, and is a professional level diagnostic handheld tool, offering comprehensive system coverage for a vast array of car manufacturers.
The NT680 units are based on a new architecture, so they offer all the coverage and functions of the NT6x4 tools they replace, but are faster and easier to update.
There are 3 versions of the NT680 tool:
NT680 Lite: 4 systems coverage (Engine, SRS, ABS, Automatic Transmission), plus Oil service reset & EPB servicing.
NT680 All Systems: All systems coverage, plus Oil service reset & EPB servicing.
NT680 Pro: All systems coverage, plus multiple service functions including Oil, EPB, DPF, SAS, TBA and more.
The tool will read and clear fault codes, and display live sensor data from most, if not all systems on a range of European, Asian and American cars. It also offers
Electronic Park Brake Windback
functions and
Oil Service
functions
Sample Screenshots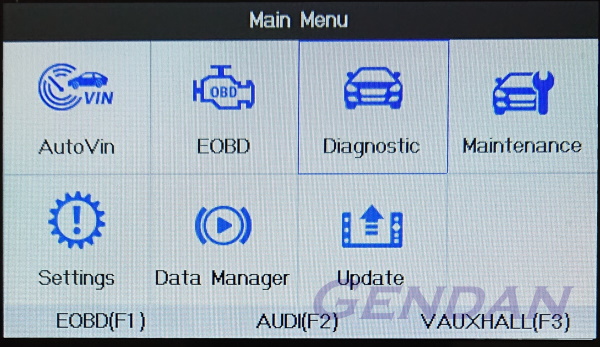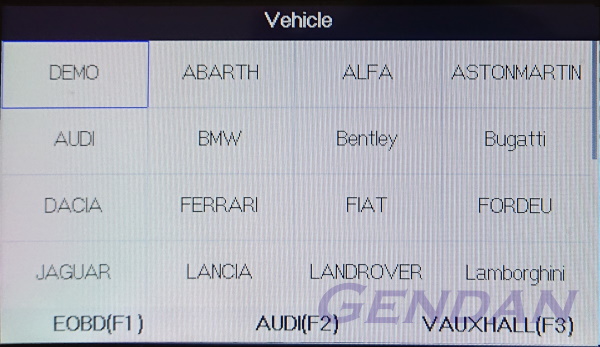 The tools are supplied to us from Foxwell with most of the software on a recent version. Currently this includes coverage for cars (with a standard 16-pin diagnostic port) from the following manufacturers:
(Coverage as of August 2019)
D = Diagnostic coverage
E = Electronic Parking Brake coverage
O = Oil service reset coverage

Generic Coverage:

European Makes:

Abarth (D/O*/E)
Alfa Romeo (D/O*/E)
Aston Martin (D/O)
Audi (D/O**/E)
Bentley (D/O**/E)
BMW (D/O/E)
Bugatti (D/O**/E)
Citroen (D/O/E)
Dacia (D/O)
Ferrari (D***)
Fiat (D/O*/E)
Ford Europe (D/E)
Jaguar (D/O/E)
Lancia (D/O*/E)
Land Rover (D/O/E)
Maserati (D***)
Maybach (D/E)
Mini (D/O/E)
Mercedes Benz (D/O/E)
Opel (D/O/E)
Peugeot (D/O/E)
Porsche (D/O/E)
Renault (D/O/E)
Rolls-Royce (D/O/E)
SAAB (D/O/E)
Seat (D/O**/E)
Skoda (D/O**/E)
SMART (D/O)
Sprinter (D/O)
Vauxhall (D/O/E)
Volkswagen (D/O**/E)
VW Commercial (D)
Volvo (D/O/E)

(* - Fiat / Alfa / Lancia / Abarth oil service reset for petrol models only)
(** - Oil service for VAG brands does not support cars using UDS/ODX protocols)
(*** - Ferrari / Maserati coverage currently only fault code reading & clearing)


Asian Makes:

Acura (D/O/E)
Daewoo (D/E)
Ford Australia (D)
Holden (D/O)
Honda (D/O/E)
Hyundai (D/O/E)
Infiniti (D/O)
Isuzu (D/O)
Kia (D/O/E)
Lexus (D/O/E)
Mahindra (D)
Mazda (D/O)
Mitsubishi (D/O)
Nissan (D/O)
Perodua (D)
Proton (D)
Scion (D/O/E)
Subaru (D/O/E)
Suzuki (D/O)
Tata (D)
Toyota (D/O/E)



Chinese Makes:

Bril BMW (D)
Ford China (D)
Luxgen (E)
Mazda China (D)



USA Makes:

Chrysler (USA only) (D/O)
Ford USA (D/E)
GM (D/O/E)
Features
Extensive vehicle coverage for more than 60 American, Asian and European vehicle makes
Compatible with 2018 models on most makes
Deep vehicle system coverage for most electronic systems-
(typically Engine, ABS, Airbags, Immobiliser, Instrument Cluster, Climate Control, Power Steering, Automatic Transmission and more!)
Supports Electronic Parking Brake (EPB) features on approx 30 makes (see above)
Supports Oil Service Reset functions on approx 40 makes (see above)
Provides live sensor data from a wide range of systems
Merges graphs for easier fault diagnostics
Records live sensor data
Unparalleled EOBD / OBD-II functionality - supports ALL 5 OBD-II protocols and ALL 9 test modes
Easy-to-use with intuitive menu-driven operation
4.3 inch TFT colour display (480*272 pixel)
Strong housing tough enough to survive the workshop
FREE Lifetime Software Updates after registration
View recorded data on tool or copy to PC for printing
Package Contents
Foxwell NT680 All Systems Scan Tool
1.5m OBD connection cable (16-pin EOBD/OBD-II connector)
USB update cable
Quick setup guide (full user manual available online)
16GB Micro SD Card (inside tool)
Tough plastic carry case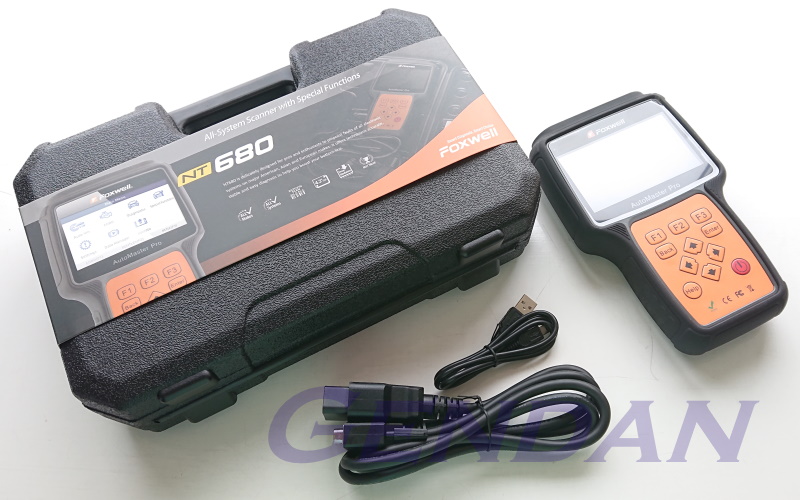 Product comparison
Are you confused by the different features and coverage of the Foxwell tools?
If so, please
click here
to go to our
Foxwell Tool Chooser
.
This is a page where you simply select the region of car manufacturers you want to cover (e.g. Europe, Asia), and we'll show you the suitable tools and what each tool offers.
Software updates
NT680 scan tools come with
free 'lifetime' software updates
!
(All the time the tool is manufactured or supported, updates will be free).
To apply software updates to the tool you will need a Windows PC/Laptop and an internet connection.
To register the tool you will also need access to your email account.
If we have sufficient time between your order being placed and being shipped, we will usually install the latest available updates for you on the day the order is shipped.
Registration part 1 - Create an account
You firstly need to create an account with Foxwell and register your tool.
This must be done through the FoxAssist update software, which can be downloaded for free from the Foxwell UK website.
Just select your tool from the list on the
Foxwell UK Updates page
and follow the instructions to download the latest version of FoxAssist.
The file downloaded will be a compressed zip file. Open that file and run the installer inside it.
Please note:
the installer will also install a Microsoft Visual C++ runtime - this is required for the software to run. It may require a Windows restart after installation before first use.
Once installed (following a Windows restart if required), open the FoxAssist software, and click the
Register
button.
Then on the registration form:
Fill in your email address and your choice of password.
Then press the 'Send Code' button, and wait for a confirmation message.
This will immediately email you a verification code (valid for 10 minutes) to confirm the email address is correct.

** Do NOT press the Send Code button more than once, as each press generates a new code, invalidating the previous one - it may take up to 10 seconds for the confirmation message to appear **

Check your email for that code, enter it, then click the Free Registration button to complete registration.
Once the details are accepted you will be returned to the main screen.
Enter your email address and password, then click 'Sign In'.
Registration part 2 - Add your tool to the account
Connect the tool to your PC using the supplied USB cable.
Once the Main Menu has loaded, select the 'Update' option on the tool.
The tool will enter update mode, and Windows should now see it as a 'USB Drive'.
In the FoxAssist software on the PC, the tool's serial number should now have been detected and will be displayed in the top-right corner.
Select the 'Activation' tab on the left side.
The tool's serial number should be displayed at the top of the page, next to an 'Activation' button.
Press the Activation button to activate the tool and register it to your account.
A 'successful activation' confirmation message should be displayed, then the tool's serial number will move to the 'Activated' section.
Now close the FoxAssist software.
Updating your tool
To update your tool, connect it via the USB cable and select the 'Update' mode as before.
Once Windows has detected the SD card drive, run the FoxAssist software and login again.
The software should automatically detect the tool and show you a list of installed software.
Any available updates will already be ticked (if none can be ticked, you are up to date!)
Click the Upgrade button to download and install available updates.
When all updates are installed, close FoxAssist, then press the 'Enter' button on the tool to return to the Main Menu.
You can now disconnect the USB cable.
Product reviews
If you've already purchased this product, you can submit a review
here
.
| | |
| --- | --- |
| 1 customer has reviewed this product so far, with an average score of 5/5 | |
| | | |
| --- | --- | --- |
| | Displaying reviews 1 to 1 of 1 | |
Review submitted on 17/08/2022 by Andrew Reid
I had to remove the dashboard, instrument panel, steering column, and all 3 pedals to get to the pedal box on a Corsa. When I reassembled it I had a Service Airbag message. The sales support team at Gendan gave me various options and I chose this all systems scan tool. They then helped me to diagnose the issue by email and the message has gone away. FYI: I had forgotten to push in the locking tab on the passenger airbag electrical connector. I can see that this tool is going to be very useful in future.


| | | |
| --- | --- | --- |
| | Displaying reviews 1 to 1 of 1 | |