Product details
GT90 - 3rd Generation Automotive Diagnostic System
With the GT90, Foxwell have built upon the success of the
GT80 Plus
and
GT80 Mini
diagnostic systems, with the latest 64-bit version of Windows 10 pre-installed, a wireless connection to the car, and packed it all into a larger, more garage-friendly 12.2 inch tablet.
The GT90 is Foxwell's latest generation automotive tool for vehicle diagnostics. Based around a 12.2inch, modern Windows 10 tablet computer with an Intel processor inside, and super-sensitive multi-touch screen that responds to glove use and greasy fingers, the GT90 provides professional diagnosis on over 70 American, Asian and European vehicle makes.
Genuine UK units are also specced with a large (128GB) SSD hard drive (for blistering read/write speeds, and no problems with free space for those pesky Windows 10 upgrades), and 8GB of DDR3 RAM.
You can focus on what's important ó servicing the vehicle. The GT90 comes with menu-driven navigation and one-click update, so you won't have to waste your time learning how to use the diagnostic tool.
Vehicle information is presented in a user-friendly way so you can quickly navigate through to find what you need to get the vehicle fixed. The GT90 provides simple ways to get to wherever you want to go from wherever you are.
This essential piece of garage equipment offers access to a vast range of controllers (ABS, airbags, instrument cluster, etc.), live sensor data, and system/component-level bi-directional controls to get the job done faster and with a greater degree of accuracy.
In addition, it has access to the most commonly required service features like Electronic Parking Brake (EPB) deactivation, service resets, injector coding and transmission adaptations.
Vehicle Coverage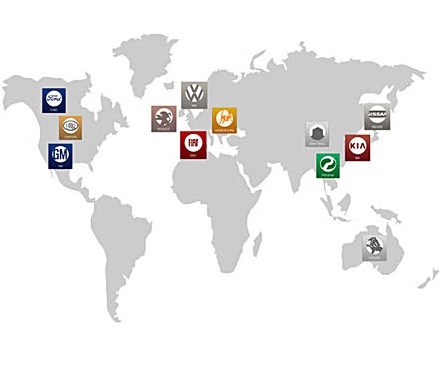 USA Coverage
ODB-II, Chrysler (USA only), Ford USA, GM USA.
ASIA Pacific Coverage
Acura, Brilliance, BYD, Changan, Changheauto, Chery, Chery NE, Daewoo, Daihatsu, Emgrand, Englon, Foton, Geely, Gleagle, Great Wall, Honda, Hyundai, Hyundai CV, Infiniti, Isuzu, JAC, Karry, Kia, Lexus, Lifan, Maple, Mazda, Mitsubishi, Nissan, Perodua, Proton, Rely, Riich, Scion, Ssangyong, Subaru, Suzuki, Toyota
European Coverage
EOBD, Abarth, Alfa Romeo, Aston Martin, Audi, Bentley, BMW, Bugatti, Citroen, Dacia, Ferrari, FIAT, EU Ford, Jaguar, Lamborghini, Lancia, Land Rover, Maserati, Maybach, Mercedes Benz, Mini, Opel, Peugeot, Porsche, Renault, Rolls Royce, Saab, Seat, Skoda, Smart, Sprinter, Vauxhall, Volvo, VW, VW CV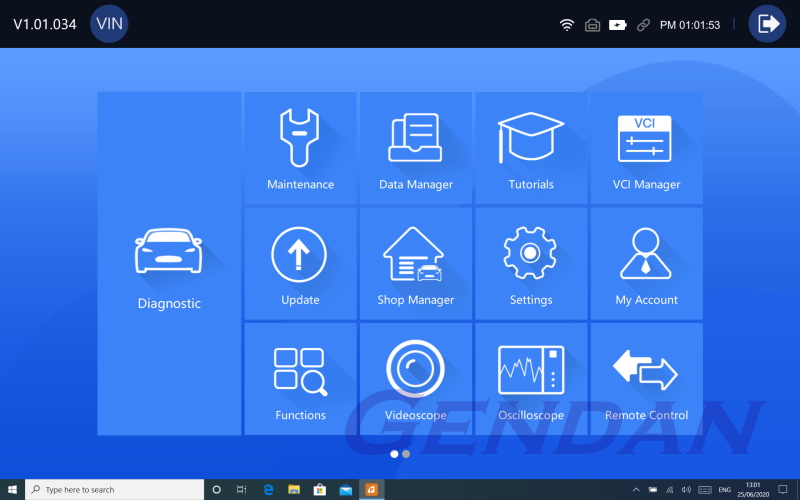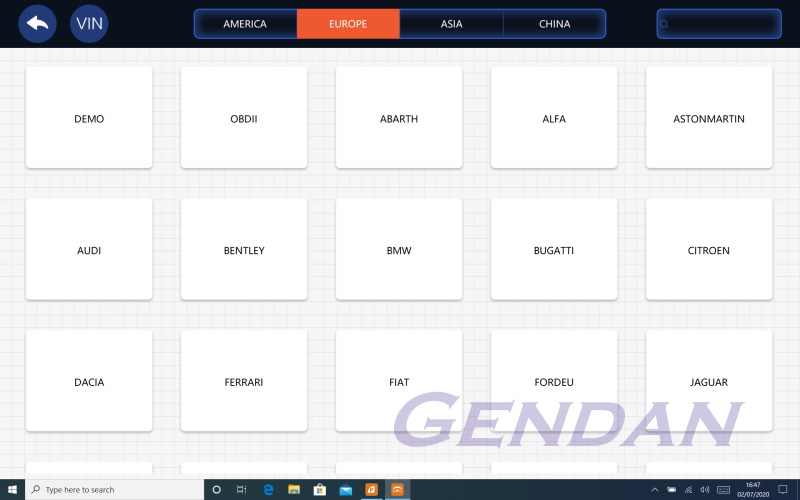 What can the GT90 do?
Compatible with the latest 2016/2017 models
Get access to powertrain, chassis and body systems
Quick Test function to test most vehicle systems
Read and clear diagnostic trouble codes and resets MIL
View live vehicle sensors data in a text, graph and gauge format
Merge interactive live sensor graphs for easy and intuitive diagnosis
Live data self learning and alarm when live data over range
Record and playback your data logs for offline analysis
Read and clear freeze frame data
Run component/system bi-directional tests
Support adaptations and control module coding
Key coding for some makes
Support the most commonly required service features like EPB servicing, oil & inspection service resets, and transmission adaptations
Multi-language menus and code definitions for an international marketplace
Check available controllers automatically
The GT90 automatically checks and recognizes all available electronic control units on a vehicle in a matter of seconds.
It quickly displays a summary of all the errors detected on the vehicle, and allows errors to be viewed and cleared with just a single click.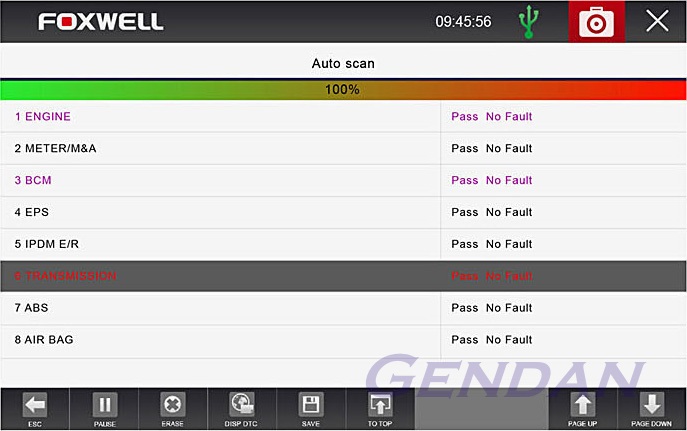 Find problems more accurately
The GT90 shows live vehicle sensors data in text, graph and gauge format and allows you to focus on any suspicious or symptom-specific data parameters. Its powerful graphing capability gives you the "real picture" of what's going on in the vehicle.
You can view up to 4 parameter graphs simultaneously and easily home in on a particular string of data. You can also merge multiple PID plots into a single graph, so you can easily see how they affect each other, providing you with the most comprehensive and functional look at live data possible.

Learn vehicle parameters
With the unique data parameter self-learning technology from Foxwell, GT90 provides unrivalled accurate diagnosis.
It gives you the ability to learn good live sensor data values during idle, Key On Engine Off (KOEO), acceleration, deceleration, part load and heavy load on each vehicle comes into your shop and records them for future reference. If that vehicle comes in with a problem, you can easily compare the faulty sensor and parameter readings to the good readings. Through sensor data learning and comparing, diagnostics can be done more quickly, accurately and efficiently, saving both time and money.
It is important to record data for long periods of time to capture intermittent problems not just seconds or several minutes. With the GT90, you can record for hours to make sure you capture the intermittent fault whenever it happens. Each recording will show when it was recorded, what vehicle and what controller it was recorded from, what parameters were recorded.
Playing back a recording is just like using the scan tool on a live vehicle. Playback speed and direction (forward or reverse) can also be controlled.
Actuations, Adaptations and Control Module Coding
The GT90 cannot only read your codes, but it can also actuate components, run system tests and program control modules.
Reading the trouble codes from your vehicle is easy, but without live data, bi-directional controls and other special functions, you may not have enough information to get the problem fixed right. The GT90 allows you to temporarily activate or control a vehicle system or component.
With the GT90, checking of electronic components such as switches, sensors, relays, & actuators becomes a simple task, saving you time and labour costs.
Provided that a module can be re-coded, GT90 allows for the coding and programing of a replacement control module or changing previously stored incorrect coding, as expensive factory tools do. In addition, it lets you recode the immobiliser transponder in a mechanical key or key fob (you may need the security codes for your car to do this - the GT90 does not retrieve those codes from the car).
With these dealer tool level functions, the GT90 is an invaluable tool that allows you to perform complicated repairs faster and easier, boosting your bottom line and customer satisfaction.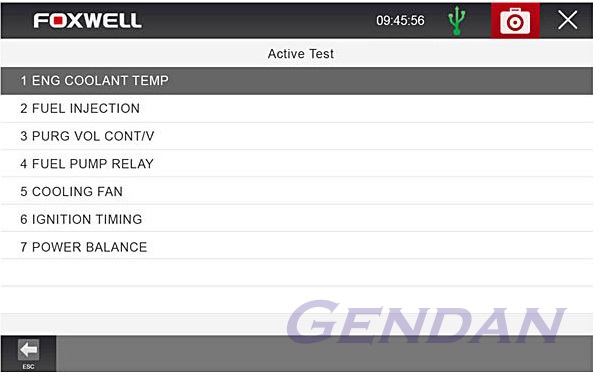 Identify vehicles by VIN
A lot of modern cars now offer their chassis number (VIN) electronically through the diagnostic system. The GT90 can use this information to rapidly and accurately identify the vehicle you are testing. With the diagnostic tool connected to the vehicle's OBD socket, it automatically retrieves the VIN code or you can enter it manually to identify the model you are working on.
(Please note, it is not a legal requirement for cars sold in Europe to offer their VIN electronically, so this function will not be available on some vehicles).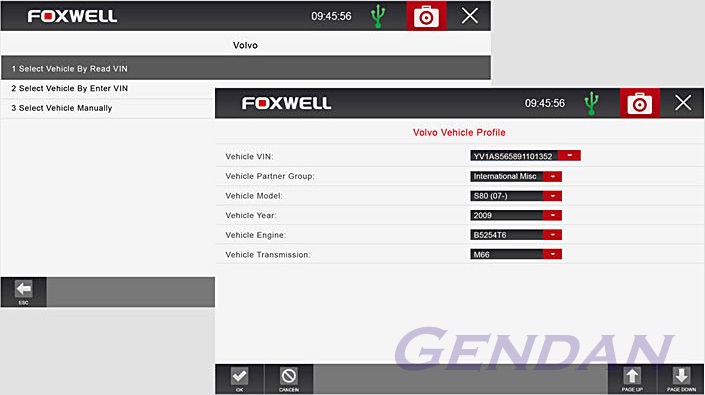 Video Demonstration of GT90 in use:
Software Updates
The Foxwell GT80 and GT90 Series tools now come with
three years
of free software updates from the date of purchase - the most generous free update period in the industry.
At the end of the 3 years the unit will not "time-out" - it will continue to function with the currently installed software - you will just lose access to further software updates until you purchase a
software update pack
.