Your Automechanika Birmingham ticket could save you money!
Have you
registered
to attend Automechanika Birmingham 2019?
If you have, you'll have a visitor badge something like this:
⇨
During the show, and up to the end of the following week (Friday June 14th) your ticket number will get you access to some special deal prices.
Enter your ticket number here (just the numbers - ignore the hyphens) to see the deals!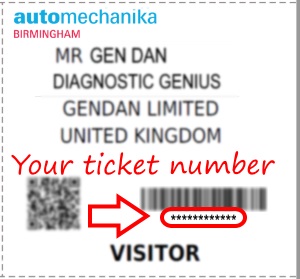 To head back to our main Automechanika Birmingham page, click here.