Love your Porsche?

An annoying fault light ruining your driving enjoyment?

Not sure if it is serious or just needs a simple reset?


Save on unnecessary bills and wasted time at the garage with your own powerful diagnostic system!
Durametric
is a comprehensive PC-based diagnostic package for
Porsche
vehicles.
It offers near dealer-level coverage at decidedly home user prices - all systems coverage, service resets, component actuations, system adaptations, basic settings and more, with coverage for Porsche cars from around 1996 to 2015 for only
£299.00
including VAT and UK delivery!
Po-COM
is perfectly suited to Porsche specialists or those needing to cover Porsche models newer than 2015. It can be used on an Unlimited number of Porsche cars and offers free software updates.
£ 299.00

(inc VAT and delivery)

Supports Porsche cars fitted with a 16-pin diagnostic socket - approx. 1996 to 2015.

Genuine Durametric interface with FREE software updates for the life of the interface.



£ 391.00

(inc VAT and delivery)

This package includes:
- a Genuine Professional PoCOM PC Interface (Unlimited VIN)
- compatible with 1996 onwards Porsche cars
- free software updates


How good is the package?
Judge for yourself - here is an independent Durametric review published on Youtube in April 2017
Is it easy to use?
Yes, the package has a straightforward interface and a lot of features are automated, like service resets for example
Software Screenshots
Durametric - Main Screen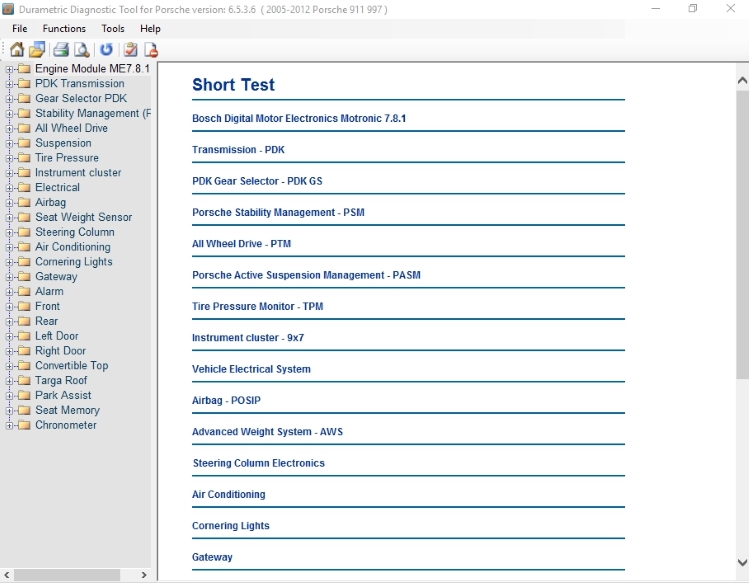 Durametric - Fault Code Screen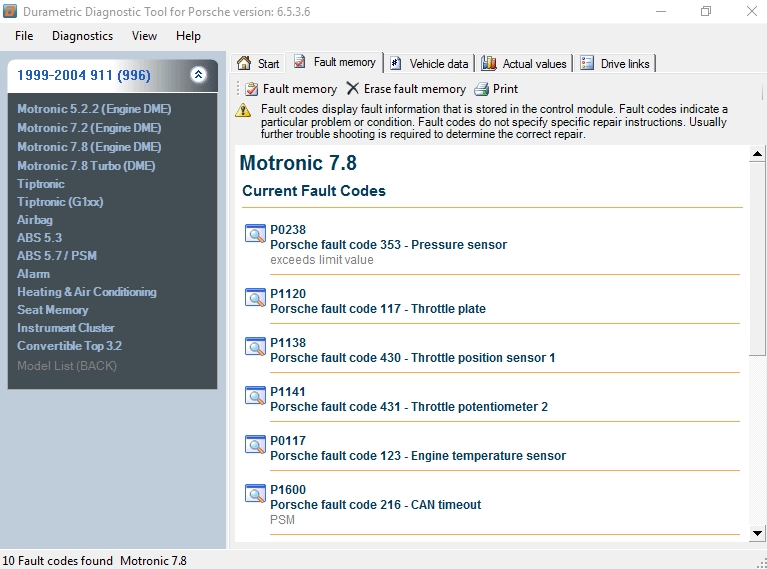 Durametric - Live Data Values Screen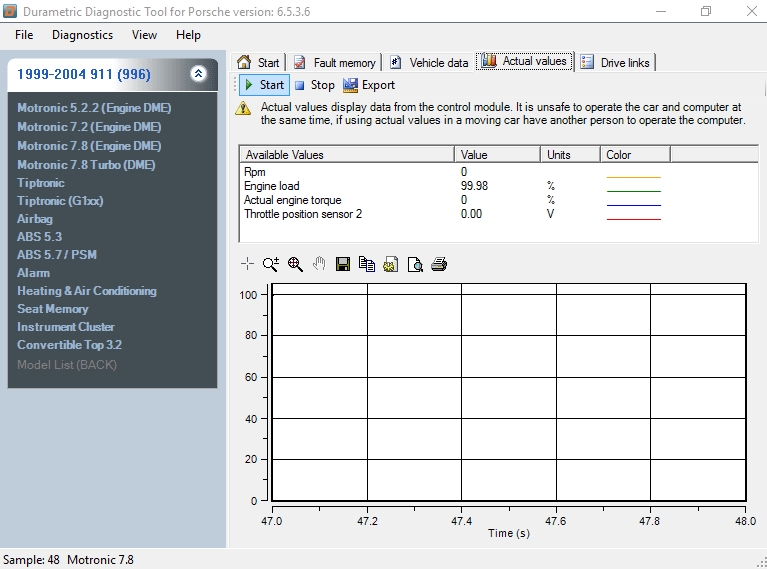 Which one do I need for my car?
Do you have a Porsche car, but you're not sure which package you need? Just fill in your details and your car registration number below and we'll email you back (UK registered cars only).
£ 299.00

(inc VAT and delivery)

£ 391.00

(inc VAT and delivery)
For our full range of Porsche diagnostic tools, please click here.