Love your Porsche?

An annoying fault light ruining your driving enjoyment?

Not sure if it is serious or just needs a simple reset?


Save on unnecessary bills with your own powerful diagnostic system!
Durametric
is a comprehensive PC-based diagnostic package for
Porsche
vehicles.
It offers near dealer-level coverage at decidedly home user prices - all systems coverage, service resets, component actuations, system adaptations, basic settings, module coding (Pro version only) and more, with coverage for Porsche cars from around 1996 to 2015 from only
£299.00
including VAT and UK delivery!
We offer a choice of packages, to suit all levels from home users up to professional Porsche specialist garages:
£ 299.00

(inc VAT and delivery)

Supports Porsche cars fitted with a 16-pin diagnostic socket - approx. 1996 to 2015.

Genuine Durametric interface with FREE software updates for the life of the interface.



£ 595.00

(inc VAT and delivery)

This package includes:
- a Genuine Professional Durametric PC Interface (Unlimited VIN)
- an adaptor for earlier (1989 to 1995) Porsche cars
- a hard plastic carry case

Supports most modern Porsche cars up to 2015 and older models back to 1989.


How good is the package?
Judge for yourself - here is an independent review published on Youtube in April 2017
Is it easy to use?
Yes, the package has a straightforward interface and a lot of features are automated, like service resets for example
Software Screenshots
Durametric - Main Screen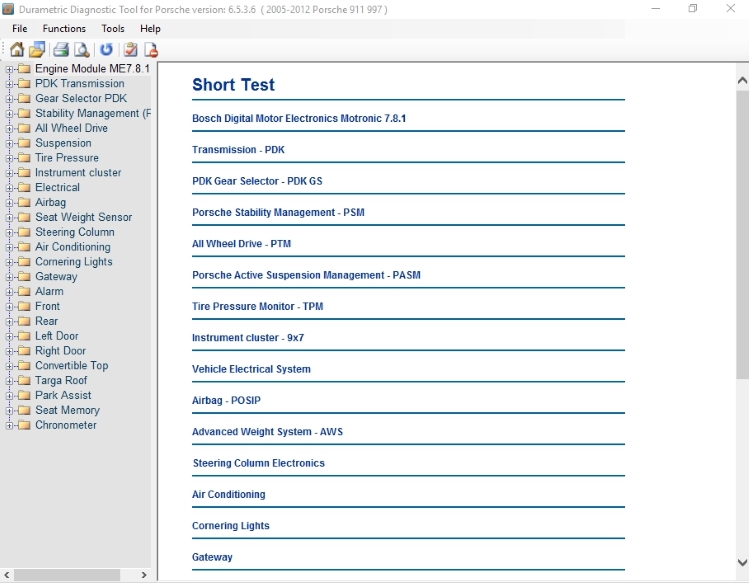 Durametric - Fault Code Screen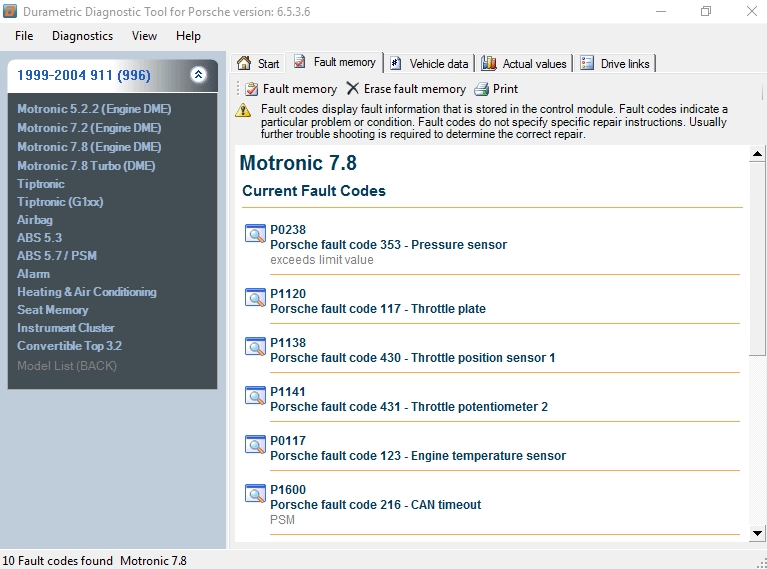 Durametric - Live Data Values Screen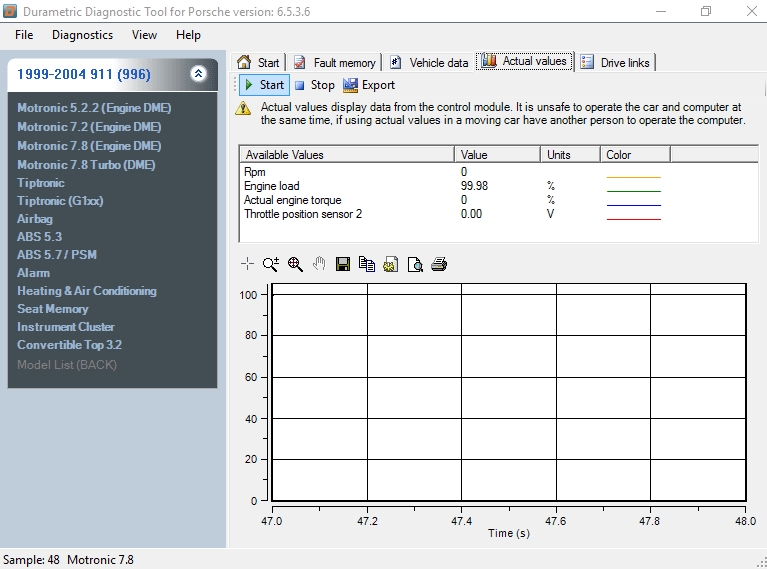 Which one do I need for my car?
Do you have a Porsche car, but you're not sure which package you need? Just fill in your details and your car registration number below and we'll email you back (UK registered cars only).
£ 299.00

(inc VAT and delivery)

£ 595.00

(inc VAT and delivery)
For our full range of Porsche diagnostic tools, please click here.