Autodata Service and Maintenance Subscription

Autodata Service and Maintenance (Online) 12-month Subscription


Product Code: AUTODATA1

Product rating: Not yet rated

Review this product




Share this product






Price:

only

£ 662.40

Includes VAT! - FREE delivery!

Availability:

Out of stock, sorry

Please email for details
Product details
Autodata have now replaced their long-running CD/DVD/Online 1, 2 and 3 packages with a simplified 2 tier system - "Service and Maintenance", and "Diagnostic and Repair".
This product is a
12-month subscription
to the entry-level "Service and Maintenance" package. It includes the information you need to carry out day to day servicing and maintenance procedures.
Features
Service guides
Manufacturers schedules
Illustrations
Indicator reset
Maintenance procedures
Drive belts/chains replacement
Electric parking brake release
TPMS
Battery
Key programming
Technical Specifications
Tyres, brakes and wheel alignment
Fluids, lubricants and tightening torques
Fuse boxes and relays
Repair times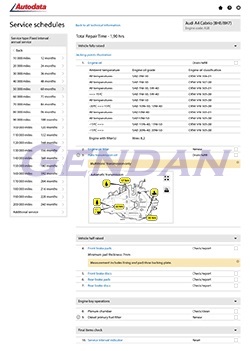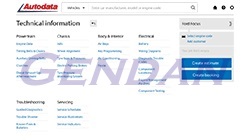 Product reviews
No reviews have been submitted for this product yet.
If you've already purchased this product, you can submit the first review
here
!